**Ask More Questions About This Truck**
**Ask More Questions About This Truck**
Truck Details
2012 Kenworth 3000 Gallon Tanker
Kenworth T440 Tandem Axle Chassis
New Custom Aluminum Body and New Polypropylene Tank
Cummins ISL 370 HP Diesel Engine
Allison Automatic Transmission
Side-Mount Pump
3000 Gallon Polypropylene Tank
550GPM PTO Pump w/Stainless Steel Panel on Driver's Side Compartment
Swivel Dump
Whelen LED Light Package

Additional equipment not included with purchase.


This fire truck is a very new piece of apparatus, and rare on the used fire truck market today. Feel free to touch base with us to get the full history on this rig, and we will be glad to pass it along, but with minimal time passed since it was produced, this vehicle will have many years remaining to serve at its next fire department!



Stock#: 08916

General Specs
Pump
Side-Mount Pump
false
3000 Gallon Polypropylene Tank
Electrical
Whelen LED Light Package
false
Options
Note: Click on the linked heading text to expand or collapse accordion panels.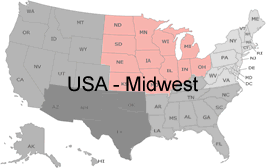 Apparatus currently resides in
USA - Midwest
For Additional Information,
Contact Brindlee Mountain at

Don't like this one? Check out these other 4 options
Call Now
$193,000
2012 Kenworth 3000 Gallon Tanker
Similar Trucks
300 GPM Pump, 1800 Gallon Tank, International 275HP
Truck Detail
Ship your used or new chassis for a complete installation with firefighter pack!
Truck Detail
500GPM Pump, 2000 Gallon Tank
Truck Detail
250 GPM Pump, 2000 Gallon Tank, Cummins Diesel, Allison Automatic
Truck Detail