New Ladder Truck for Huerfano County
I just wanted to give you an update regarding our new ladder truck. 
I'm sure you're aware first responders have a pretty tough job. It makes it easier knowing people like you and companies like Brindlee Mountain Fire Apparatus are there to help us make that job easier. 
Very rarely, if ever, are we called when people are having a good day. Rather we are usually called when people are having possibly the worst day of their lives. Such was the case the Friday after Thanksgiving, November 23. The Huerfano County Fire Dept was dispatched to a structure fire that afternoon.
The first due engine found the house completely engulfed in flames. Fortunately, the grandmother and her two grandchildren got out safely. Unfortunately, the house was a total loss. 
Our new ladder truck, however, performed perfectly.
Although the house was a total loss we were able to successfully protect the two threatened houses immediately to either side of the burning house. 
It's been a long road since we started this project back in March. Thanks again for everything you did for us. 
Paul Gomez
Operations Division Chief
Huerfano County Fire Dept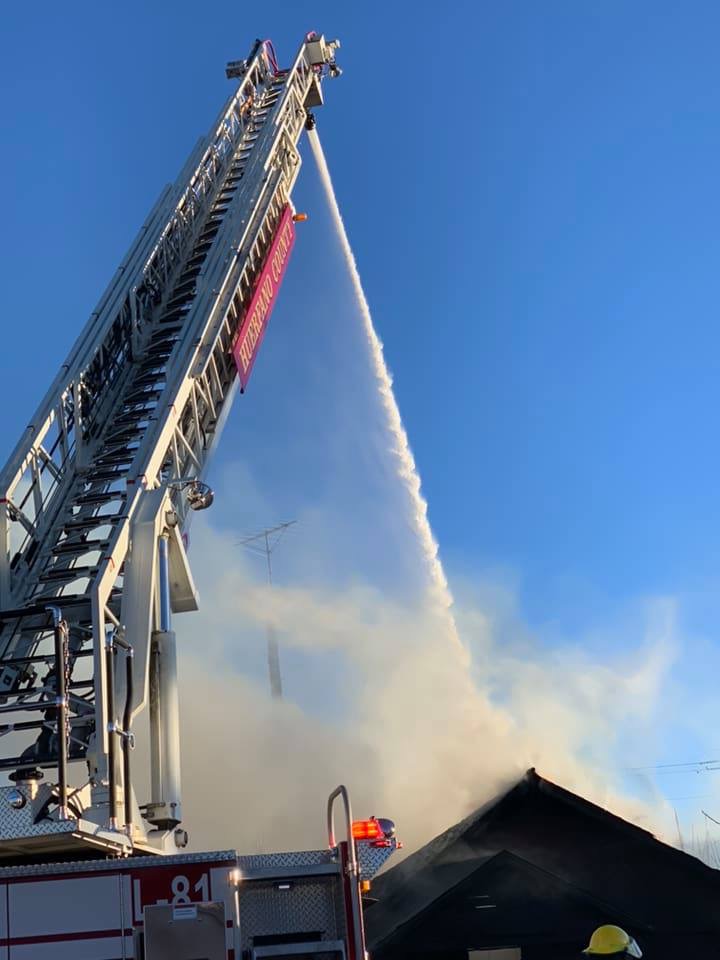 *Photos were taken by Shannon Lynne Bechaver of Lasting Images Photography.