**Ask More Questions About This Truck**
**Ask More Questions About This Truck**
Truck Details
2002 KME Rescue Pumper
etc. Chassis
Seating for 7;
Detroit DD13 500 HP Diesel Engine
Hale 2250 GPM Side-Mount Pump
750 Gallon Tank
Hale Foam System
50 Gallon Foam Cell
Crosslays/Speedlays: Crosslays
Smartpower 10KW Hydraulic Generator
Automatic Tire Chains
Ground Ladders: 30', 14', 10'
6 total preconnects (3 crosslay 1.75" / 1 crosslay 2.5" / 1 rear 3" preconnect / 1 Booster Reel)
(2) Electronic LDH discharges on the passenger side
Zoned Primers. The truck is set up to be a big water moving truck. Capable of drafting from three inlets (2 sides and rear). The zoned primers allow for individual priming of each so as to not lose a prime as you get the truck set up to draft.
(5) 6 Inch Stortz Suction Hoses each 13 feet long.
Hosebed capacity is 2400ft of 5" out of 2 1200ft beds.
(2) 200ft cord reels
All LDH intakes have electronic intake values
HD Air Ride Rear Suspension
Current 2018 Pump and Ladder Testing
Stainless Steel Body with an Aluminum Cab
Pioneer LED Scene Lights
Locking Differential
Fire-Comm Head Sets
All pull-out Trays rated for 500 lbs.

Additional equipment not included with purchase.

Length: 32' 6"
Height: 9' 8"

With an on-board foam system, your fire fighting will use the water more efficiently. Adding foam to a fire can help reduce the total water needed to extinguish the fire, and reduce the damage that can be caused to property by excess water usage on a fire scene.

KME and the Kovatch Organization are global leaders in the supply of customized specialty trucks and vehicles. Markets currently served include aviation, petro-chemical, industrial, energy, military, police, and fire-rescue. For over six decades, the Kovatch Organization has garnered a reputation for quality and reliable delivery. KME manufactures its own custom chassis, as well as distributes a wide variety of commercial chassis. KME is also a true sole source body builder that designs and manufactures a full range of bodies and related equipment. Operating as a privately held company since 1946, the Organization of over 700 employees puts the customer - and their needs - first. This customer-focused philosophy is why the Kovatch Organization has a reputation for delivering unprecedented value, custom options, dependable safety and stand-out customer service. The Organization's world headquarters is located in Nesquehoning, Pennsylvania and the location houses over 700 employees and is the central manufacturing center for all Kovatch vehicles.
http://www.kovatch.com/about-kovatch

Stock#: 11466

General Specs
Stock#: 11466
2002
etc. Chassis
KME
Seating for 7;
Custom
Detroit DD13 500 HP Diesel Engine
Pump
Hale 2250 GPM Side-Mount Pump
750 Gallon Tank
50 Gallon Foam Cell
Hale Foam System
Crosslays/Speedlays: Crosslays
Electrical
Smartpower 10KW Hydraulic Generator
Automatic Tire Chains
Ground Ladders: Ground Ladders: 30', 14', 10'
Options
Length: 32' 6"
6 total preconnects (3 crosslay 1.75" / 1 crosslay 2.5" / 1 rear 3" preconnect / 1 Booster Reel)
(2) Electronic LDH discharges on the passenger side
Zoned Primers. The truck is set up to be a big water moving truck. Capable of drafting from three inlets (2 sides and rear). The zoned primers allow for individual priming of each so as to not lose a prime as you get the truck set up to draft.
(5) 6 Inch Stortz Suction Hoses each 13 feet long.
Hosebed capacity is 2400ft of 5" out of 2 1200ft beds.
(2) 200ft cord reels
All LDH intakes have electronic intake values
HD Air Ride Rear Suspension
Current 2018 Pump and Ladder Testing
Stainless Steel Body with an Aluminum Cab
Pioneer LED Scene Lights
Locking Differential
Fire-Comm Head Sets
All pull-out Trays rated for 500 lbs.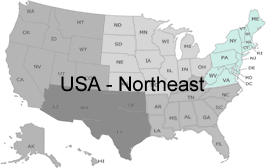 Apparatus currently resides in
USA - Northeast
REDUCED PRICE!
Sold and Delivered
For Additional Information,
Contact Brindlee Mountain at

Don't like this one? Check out these other 4 options
Call Now
Sold and Delivered
2002 KME Rescue Pumper
Similar Trucks
Hale 1500 GPM Pump, 1000 Gallon Tank, Cummins Diesel, Generator
Truck Detail
Hale 1500 GPM, 1000 Gallon Tank, Cummins Diesel, Backup Camera
Truck Detail
Hale 1500 GPM Pump, 750 Gallon Tank, Cummins Diesel, Foam System
Truck Detail
Waterous 750 GPM Pump, 500 Gallon Tank, Ford Gas Engine, Low Miles
Truck Detail