**Ask More Questions About This Truck**
**Ask More Questions About This Truck**
Truck Details
2007 Ford F-550 Rescue 1 Light Duty Rescue
Ford F550 Chassis
Seating for 2;
Rescue 1 Walk Around Rescue
Ford 6.0L Diesel Engine
Automatic Transmission
The truck comes with a portable Warn winch that has mounting points on each side of the truck as well as the rear.The non walk body has ROM roll doors on the driver and officers side and a hinged door on the rear of the body. The truck is equipped with a Whelen LED Emergency Lighting package and siren.
Service records for the vehicle are available.
Some equipment will be sold with the unit.
Mileage: 9,071

Additional equipment not included with purchase.

Length: 24'
Height: 8' 8"
GVRW: 17,950

This fire truck has been well taken care of, and has very little use during its life. With very few miles, it should serve your fire department for years to come!

Stock#: 11551

General Specs
Stock#: 11551
2007
Ford F550 Chassis
Other
Seating for 2;
2 - Door Commercial
Mileage: 9,071
Ford 6.0L Diesel Engine
Automatic Transmission
Pump
Electrical
Options
Length: 24'
GVRW: 17,950
Rescue 1 Walk Around Rescue
The truck comes with a portable Warn winch that has mounting points on each side of the truck as well as the rear.The non walk body has ROM roll doors on the driver and officers side and a hinged door on the rear of the body. The truck is equipped with a Whelen LED Emergency Lighting package and siren.
Service records for the vehicle are available.
Some equipment will be sold with the unit.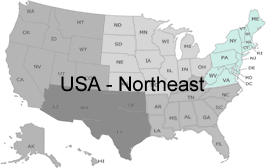 Apparatus currently resides in
USA - Northeast
For Additional Information,
Contact Brindlee Mountain at

Don't like this one? Check out these other 4 options
Call Now
$55,000
2007 Ford F-550 Rescue 1 Light Duty Rescue
Similar Trucks
Powerstroke Diesel, Low Miles
Truck Detail
Powerstroke Diesel, 4x4, Low Miles
Truck Detail
Generator, Cascade System, Low Miles
Truck Detail
Diesel Engine, Emergency Lighting
Truck Detail