**Ask More Questions About This Truck**
**Ask More Questions About This Truck**
Truck Details
1800 Gallon Tank for Installation
etc. Chassis
Offering installation service of a brand new tank with firefighter pack on your used or new chassis!

Lifetime Warranty!  In 15 years, no (0%) claim and (0%) repair on our tankers delivered demonstrating the superiority of the product without any hesitation.

Specially designed for your fire department and offer delivery everywhere in the United States and Canada!

Aluminum vs Poly (lifetime warranty) is:
• 2.98 times more dense (g/cm2)
• 62.72 times more elastic (GPA)
• 3.92 times more resistant to high temperature (° C)
• 20.83 times more rigid versus its weight (MN­m/kg)
• 2.12 times more strong versus its weight (kN­m/kg)
• 20.0 less fragile times at­40 ° F and +.
• 1.55 times faster unloading.
• 9.75 times more resistant to pressure from loading
• 6.30 times more elastic (MPa)
• Much safer thanks to its centre of gravity very low more easy maintenance.
• Much easier to repair and maintain.
• Tensile strength of polypropylene is 4,500 psi
• Tensile strength of aluminium is 44,000 psi
 
1800 Gallon Aluminum Tank
LIGHTING PACKAGE :
 
·         (1) Whelen Justice light bar 62''
·         (2) Whelen Strobe
·         (2) Whelen Scene light Series 900
·         (5) Akron perimeter light
·         (8) Whelen Interception light Series 600
·         (9) Work light
·         LED lighting in each compartment
·         Witness light for door open
·         Whelen Siren/speaker
·         Whelen console
·         Back up camera with 7'' screen color/sound


LETTERING :

·         3M Reflective strips
·         Rear back chevron 
·         Rear bumper with chevron


EQUIPMENT :

·        (1) Anode (protect the tank against static) 
·        (2) Hooks front
·        (2) Hooks rear
·        (2) Water indicator (1) Back – (1) Near pump
·        (3) Hose suctions holders
·        Kussmaul Auto eject & Air eject
·        (3) Flares
·        Road triangles
·        Extinguisher 
·        Sliding drawer
·        Heater in pump compartment
·        Battery charger + 120V Power outlet

Longitudinal baffle
Two (2) drain installed in the front
Manhole cover: 20 "
Filling 10 "cover installed in the center of the tank
One (1) exit 10 "with the rear butterfly valve and actuator ­One (1) adapter right 26 " ­
One (1) adapter with elbow 90 degree
One (1) output 4 " with valve trunk driver side
One (1) valve 1/4 "to eliminate pressure
One (1) entry 4 " at the rear passenger side ­
One (1) valve 1/4 "to eliminate pressure
One (1) tank 4 '' victaulic with mesh and plug drain
One (1) overflow 6 "pipe with box on top of the tank Safes: Welded­side driver with 1 "recoil

Universal thread 

Door facing upwards 60 "long 38 "high, 28" deep, 30 degree rear

Additional equipment not included with purchase.


This fire truck is a very new piece of apparatus, and rare on the used fire truck market today. Feel free to touch base with us to get the full history on this rig, and we will be glad to pass it along, but with minimal time passed since it was produced, this vehicle will have many years remaining to serve at its next fire department!



Stock#: 09063

General Specs
Pump
false
1800 Gallon Aluminum Tank
Electrical
Options
Note: Click on the linked heading text to expand or collapse accordion panels.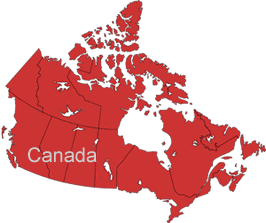 Apparatus currently resides in
Canada
For Additional Information,
Contact Brindlee Mountain at

Don't like this one? Check out these other 4 options
Call Now
Call For Custom Quote
1800 Gallon Tank for Installation
Similar Trucks
International Engine, Automatic Transmission
Truck Detail
Ship your used or new chassis for a complete installation with firefighter pack!
Truck Detail